You are reading a legacy post - If you are on our application hosting or if you've ordered after the 1st of November 2022 then these guides are obsolete, please refer to our new docs page at: https://docs.hostingby.design
If you wish to connect your Sonarr installation to your rtorrent instance for automated downloads, then follow this guide.
NOTICE: Until further notice you will have to setup Sonarr using NON SSL, so the last image needs to be port 80 and "NO" in "USE SSL" - This is caused by Sonarr not supporting the newest TLS algorithms which we use to increase overall security.

First off, make sure you have plain install of Sonarr, from there go to your download clients and select rtorrent:




Then select client: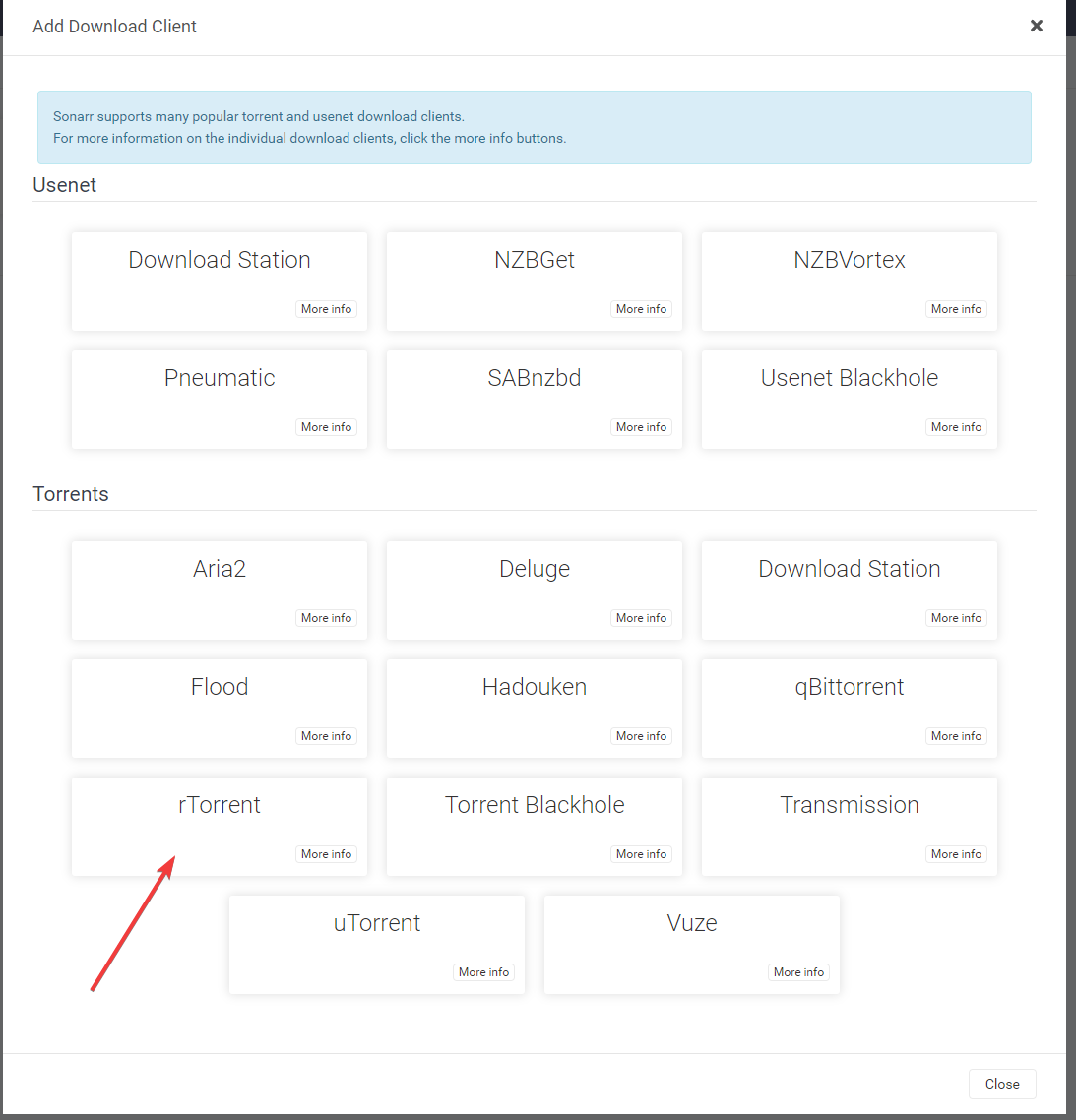 From there simply insert the details needed, make sure you change the following aspects:


Insert everything else precisely as listed in the screenshot to make sure that it works properly.




If you have any questions, then simply contact our support team.