You are reading a legacy post - If you are on our application hosting or if you've ordered after the 1st of November 2022 then these guides are obsolete, please refer to our new docs page at: https://docs.hostingby.design/application-hosting/getting-started/ftp-bouncer
If you are having issues with slow download speeds via FTP, using one of our bouncer servers will often provide a better experience, we constantly add more bouncer servers to our inventory and add them into our FileZilla configuration..

We recommend using FileZilla, and starting here to get the basics of the program: https://panel.seedbox.io/knowledgebase.php?action=displayarticle&id=29

To start using our bouncer services, first login to your client area and click on your service.
Please note that the screenshot points to the URL of the service, do not click on the URL but instead on the blank space next to the URL - Or click on the "Services" tab right above the service, and then click on the "Active" button.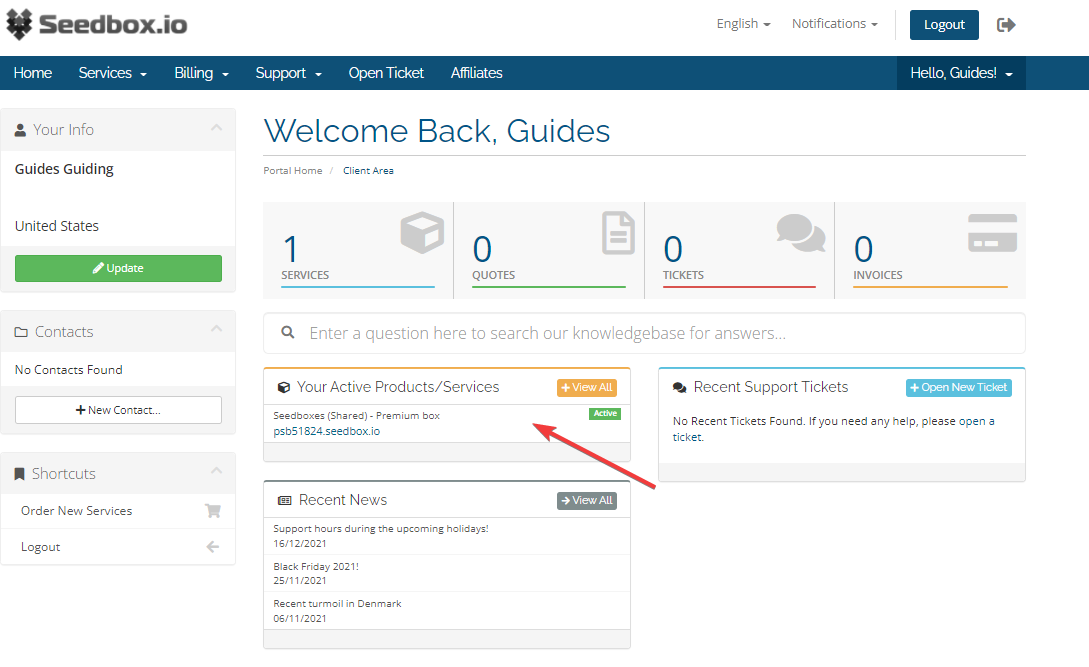 Once there, click on the option FileZilla configuration at the left panel:




This will start the download of an XML file, this includes the bouncers and all needed information, proceed to your FileZilla program:




Once you click here, a popup window will appear, browse to the downloaded XML file and click OPEN.




Make sure that the "Site Manager entries" are ticked and then click OK.

To start using the bouncer, simply click on the little arrow next to the sitemanager:




This will reveal all of our bouncer servers, simply pick the one closest to your location and you should see an improvement over the previous setup.

Do note, that even over the bouncer servers the FTP speeds may by a bit shaky, especially if you are in California or Australia where the data have to travel great distances as there's lots of unknown factors outside our network that we cannot control.